Specializing in Everything From Removals to Trimming
From tree planting in Indianapolis, IN to tree removal in Indianapolis, IN, you can count on our trained arborists to get the job done right
Professional Tree Services and Landscaping Services
For all the tree services Indianapolis, IN homeowners need, Arbor Tree Care is there.
Let Us Make Your Yard Beautiful
Professionally performed tree services in Indianapolis, IN can improve your home's appearance, property value, and safety for years to come!
Request a Free Estimate
Whatever Indianapolis tree care you need, you're invited to receive a free at-home estimate with expert Arbor Tree Care arborists
‹
›
Indianapolis Tree Disease Services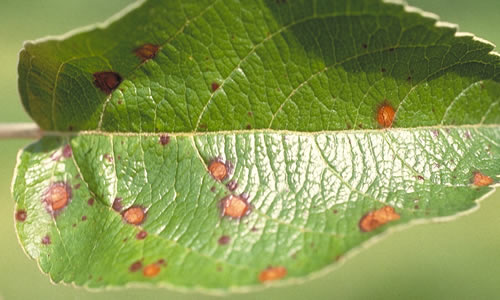 Properly tending to tree health at Indianapolis, IN homes is one of the most crucial ways to ensure that both the beauty and the safety of your property is as high as possible. Here at Arbor Tree Care, our expert arborists are committed to just that goal and as such are experienced and trained at treating all the major tree diseases Indianapolis, IN homeowners may encounter throughout the lifetime of their trees. These include diagnoses and treatments for Indianapolis tree diseases which tend to arise in all the most picturesque residential and commercial trees like oak tree diseases, pine tree diseases, maple tree diseases, ash tree diseases, apple tree diseases, and peach tree diseases.
Of course, just like with all living things there are a huge number of different conditions and diseases which can threaten the health, beauty, safety, and reliability of your home's tree and each has its own treatment which is best suited to returning your trees to their ideal state. This is precisely why the Arbor Tree Care tree disease Indianapolis, IN specialists are versed in common Indianapolis tree diseases and tree care treatments in Indianapolis, IN as well. They'll be able to identify all the symptoms of tree diseases in Indianapolis, IN ranging from different forms of tree blight to fungal infections to species-specific threats like sycamore anthracnose diseases and Dutch elm tree disease.
This means that no matter what tree health services your Indianapolis, IN home is in need of to look its absolute best, Arbor Tree Care has the skill and knowledge necessary to diagnose the tree diseases your Indianapolis, IN home may be suffering from and provide the quick and affordable treatment solutions that will best support the appearance, property value, and safety of your property for years to come. Contact our specialized tree disease Indianapolis, IN specialists today to receive a free Indianapolis tree service estimate at your earliest convenience. Both you and your trees will be glad you did.